INDIVIDUAL COUNSELORS, TRAINING AND DEGREES
Paul Hunziker, M.A., LMFT, CDP. Paul Hunziker received his Masters of Science degree in Child Couples and Family Therapy from
Anitoch University and a Bachelor of Arts degree in Liberal Arts Counseling Psychology from the Prescott College.
Paul originally founded Family Therapy in 2014, where he maintains a robust private practice and specializes in working with couples and families. Since 1999, he has been serving the area in various mental health capacities working with issues including communication, parenting, depression, anxiety, domestic violence, alcoholism and sexual abuse. Paul also has extensive experience working with several models and treatment modes.
Paul uses an integrated approach to counseling which utilizes methods from several treatment models. His therapeutic approach to counseling in grounded in the evidence based practice Motivational Interviewing. This approach is client centered which aims to help you identify and achieve your own goals through counseling. He also integrates Family Systems, Cognitive Behavioral, and Play Therapy Techniques which attempt to improve communication in families and develop coping strategies for managing strong emotions.
Paul is associated with:
Masters of Addiction Counseling with a Co-Occurring Mental Health Endorsement (MAC)

National Association of Addiction Counselors (NAADAC)

American Association for Marriage and Family Therapists (AAMFT) Approved Supervisor and Clinical Member

Washington Association for Marriage and Family Therapists (WAMFT) Clinical Member

Washington State Licensed Marriage and Family Therapist
Washington State License Number LF60176228, CP60213851
Maureen McCarthy-Koth, MA, LMHC. Maureen received her Master's in Counseling Psychology in 2006 from The Seattle School. She is a licensed mental health counselor and an approved clinical supervisor. Maureen also teaches first year masters students at The Seattle School. She has worked in a variety of settings including residential drug and alcohol treatment centers, community transitional housing agencies, academic institutions and private practice.
Maureen meets with clients dealing with a wide range of concerns including the pressures of day to day living, relational struggles, depression, anxiety, communication skills, PTSD, trauma, sexual abuse, addiction, domestic violence and couples issues. Working most often from a relational/interpersonal perspective, Maureen also uses her training in Motivational Interviewing and Life Span Integration when helpful. She believes that understanding ourselves in the context of early childhood experiences and present relationships is an important way to grow toward developing and sustaining life enhancing relationships. The work of counseling helps consider the way in which past painful wounds have kept you from peace and wellbeing, why the same themes and challenges arise in your present relationships and how you can develop healthy ways of communicating and living well.
Washington State License Number LH60229136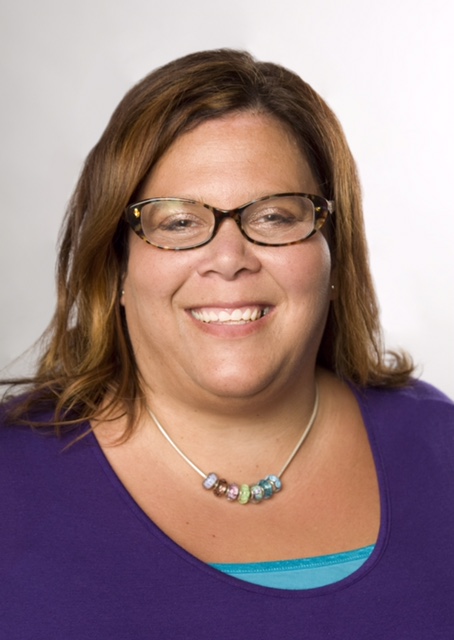 Robyn Bennetts, ARNP, PMHNP
I am a board certified Psychiatric Mental Health Nurse Practitioner with prescriptive authority for individuals of all ages. I have 11 years of experience in a variety of settings. I provide medication management with brief supportive therapy. My goal is to help people at all stages of development achieve their greatest potential. It is my strong belief that biology, psychology, and social circumstances shape our experiences and how we react to our environment. I can usually see new clients within 1-2 weeks. If you need more extensive therapy I have referrals in the office and other locations.
I have extensive experience in ADHD, Autistic Spectrum Disorders, Anxiety Disorders, Post Traumatic Stress Disorder, Depression, Bipolar Disorders and Psychotic Disorders. I have worked in both inpatient and outpatient settings. As a "Family" specialized ARNP I have experience treating children, adolescents and adults.
I provide brief supportive therapy and medication management. I consider it a privilege to join you and/or your child and family member on your journey. Please visit my website robynbennetts.com for more information on ARNP/ PMHNP's, myself and my practice. Thanks.
License # AP300007110
Amy Harp MA, LMFT
My belief is that counseling is a journey and our first step is to define where you want to go. We will also identify your strengths, what's working well in your life, and the things that can be changed for you to get to your destination. Counseling consists of defining problems, understanding relevant history, and designing interventions to alter behaviors, feelings, attitudes, and thought patterns. My intention is to listen, validate, and empower your abilities.
I have over 10 years of experience working as a marriage and family therapist. My experience includes counseling adults, children, adolescents, and families in community mental health agencies. I have extensive experience working with individuals who struggle with: relational struggles, anxiety, depression, grief and loss, PTSD, and other trauma.
I utilize different approaches to tailor a treatment plan specific to your needs. I use cognitive behavioral techniques: examining thought and relationship patterns. As well as, motivational interviewing: looking at ways that you can make positive behavioral changes that creates the life you want.
Specialties: Anger Management, Anxiety, Child or Adolescent, Coping Skills, Depression, Divorce, Emotional Disturbance, Family Conflict , Grief, Life Transitions, Marital and Premarital, Parenting, Peer Relationships, Pregnancy, Prenatal, Postpartum, Relationship Issues, School Issues, Self Esteem, Self-Harming, Stress, Mood Disorders
Washington State License Number LF60096171
Nina Erichsen, MA Candidate, Intern
Nina is currently working towards her Masters of Arts Degree in Marriage and Family Therapy with a specialization in Military Family Therapy from Northcentral University. She received her Bachelor of Arts Degree from the University of Oregon in 1987.
Nina's theoretical areas of interest include Solution Focused Therapy, Cognitive Behavior Therapy, and Emotional Focused Therapy. As a family systems therapist, Nina believes that relationships, whether familial, social, or work related affect how we view ourselves and relate to others around us. In collaboration with the client, we can begin to examine how those relationships may be causing difficulties in our lives and how to best solve them.
Nina developed her focus in therapy with military couples and families as a military spouse and volunteer for over 28 years. Nina also has an interest in therapy with the LGBTQ population and their families in working in partnership to build family cohesion, understanding and acceptance.
Nina moved to Washington State in 2017 after her husband's retirement from the military, and they are enjoying all the recreational perks the Pacific Northwest has to offer, especially trail riding with their horses.
Washington Agency Affiliated Counselor Credential CG60877247
Amanda Mayoh, MA LMHC-A, CDPT
Amanda Received her Bachelor's Degree in Psychology from St. Martin's University in 2008 and her Master's Degree in Counseling Psychology from St. Martin's University in 2011. Amanda has experience working with adolescents and families and uses a strengths based approach in her work with clients.
Amanda primarily uses Dialectical Behavior Therapy and Motivational Interviewing, however, she employs a variety of therapeutic techniques in order to tailor services to best meet the needs of consumers. Amanda believes that all people are resourceful in the midst of adversity and she assists clients with meeting therapeutic goals by building upon identified strengths and developing healthy coping skills. Amanda is a lifetime resident of Washington State and an Avid Seahawks fan. She also enjoys gardening, baking, and practicing yoga.